Osprey Project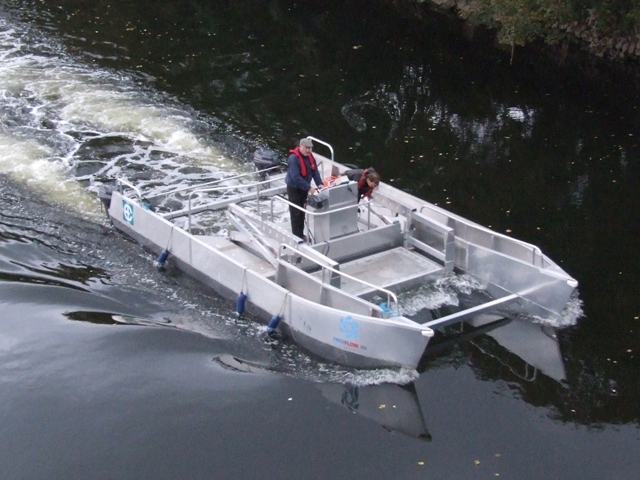 The image above shows the Osprey Prototype Turbine test rig, a 30ft aluminium catamaran manufactured by Able Engineering.
The Osprey prototype is the most promising concept which came out of the research and development, being a simply constructed vertical axis turbine, at the time known as the T.P. turbine now called the Osprey. The key advantages of the turbine are summarised below…
Suitable for river and tidal streams.
Efficient in variable heights of flow.
Environmentally friendly.
Relatively simple to design and manufacture.
Easy to maintain, as most of the complex components are above water level.
Suitable for third world construction and application.
Re-application of existing technology.
Sectional View